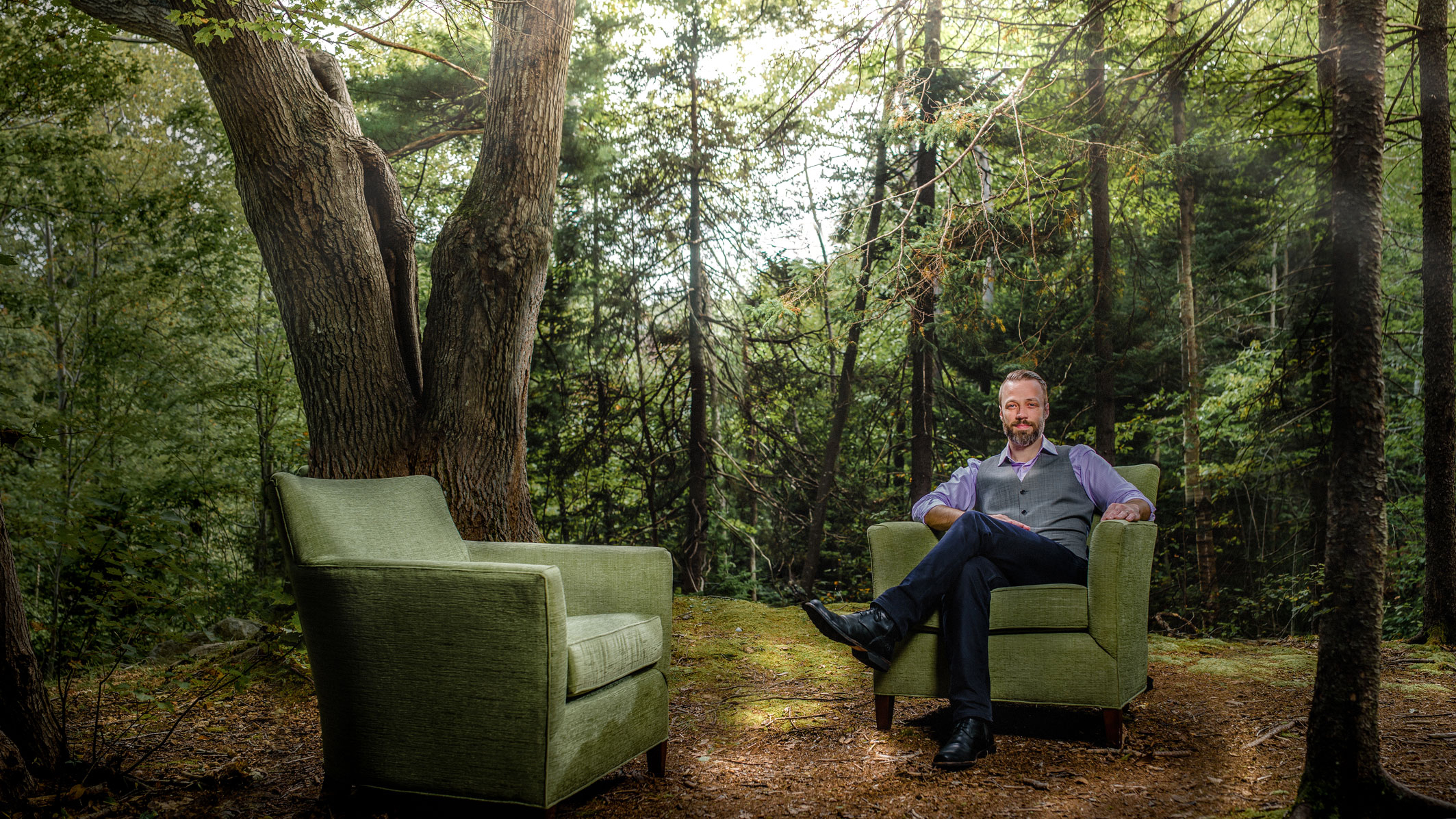 I believe that interventions can be rational, scientific, and accountable, without losing sight of the person. The client's life, properly understood, is the context that makes their distress intelligible, and a genuine therapy possible. Therapy is a collaborative exploration into the psychological life of the client. It involves an opening of previously closed-off possibilities – ways of thinking, feeling, relating – which results in an experiential understanding, both insightful and therapeutic.
I work out of Cornerstone Psychological Services in Halifax. In addition to providing information about my psychology practice, this website offers resources for those interested in mental health. Check out the FAQ section for answers to common questions and follow the links in the 'services' navigation bar to find articles and videos ranging from depression and anxiety to existential issues.
I am a Halifax Psychologist, offering psychotherapy for children (10+), teens, adults, couples, and families. My therapy approach is theoretically integrative and individually tailored to meet the needs of each client.
Conventional psychotherapies often rely on shallow strategies that do little more than enhance how a client copes with their symptoms. This is due to an over-reliance on cook-book style 'manualized therapies' – where a psychologist envisions treating decontextualized symptoms and DSM symptoms, rather than people, in all their complexity. There are crucial differences between symptom management and addressing a root cause; between helping someone cope, and enabling them to thrive.
Finding a psychologist: If you are looking for a psychologist in Halifax, there are plenty to choose from. Do a bit of research to ensure that you find the right match. Potential clients are welcome to contact me, to briefly discuss their situation prior to making a therapy appointment.
News and Updates
My Halifax psychology practice has been busy, and we've enjoyed some exciting new changes, including the addition of another full-time clinician to our team of psychologists. Our social media presence is also continuing to grow as we increase our efforts to inform our potential clients about the work that we do. My philosophy goes like this: 'if you sincerely believe you are good at what you do, don't be ashamed to talk about it, write about it, and put yourself out there.' Our Cornerstone Facebook Page has been busy posting links to interesting essays, videos, quotes, and more. We've also been committed to posting original essays on our mental health blog; in case you've missed it, here are some recent articles I've written:

Tips for Clients in Therapy
Psychotherapy is like Physiotherapy
How to Understand and Talk about Suicide

Our YouTube channel is also worth checking out. While I don't necessarily like watching myself on video (we're all a little self-critical aren't we?), it is a great format to get a sense of how a psychologist works by seeing hearing them talk. So far, the videos have gotten amazing feedback, and my video on Attachment Theory and Emotion Regulation has 50,000+ views! Be sure to check out those other videos, including Existential Therapy, Understanding Suicide, Psychological Roadblocks in Therapy, and Defense Mechanisms in Therapy.
best,
Brad